Used or New Ford Car Financing in De Queen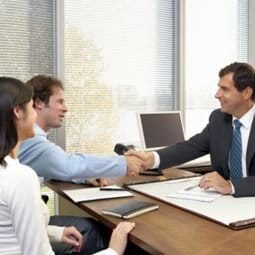 During any point in your shopping process, the discussion of Ford financing is an important one to have, which is why our team at De Queen Ford Inc. knows to be available for all your questions. Discussing the option to lease or buy, how much to put as a down payment, and more are often the last thing on the mind of Arkansas drivers, but we make it easier for you.
Explore All Your Finance Options in De Queen
Are you the type of Arkansas driver who enjoys driving your vehicle for a long time and accessorizing it with bumper stickers or bike racks? Consider letting our team help you secure a great loan. Or, are you the type of driver who likes to get behind the wheel of a brand-new vehicle every couple of years and doesn't put too many miles on their vehicles in a year? Maybe you should consider an affordable lease for your Arkansas commute. Either way, our finance team can help you choose your perfect method for getting your next vehicle in De Queen.
Apply for Financing & Work with Our Team at De Queen Ford Inc.
We can help you by entering your information into this easy and secure form and letting our team take a look. We can help you learn what financing terms you qualify for, and whether to lease or buy. Our team is standing by in De Queen to help you bring home the right F-150, Escape, Explorer, Bronco Sport or Ranger today. Contact us to learn more.